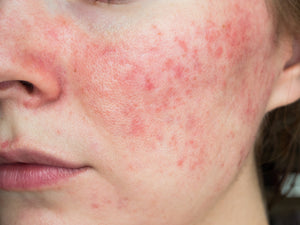 Monday, June 12th, 2023 9:00am- 4:00pm
Location: Allure MedSpa
7151 183rd St. Tinley Park, IL 60477
6 IL CE Hours
Inflammatory skin conditions are often distressing for our clients. Having the tools to calm sensitive skin is crucial.  Learn about acne, rosacea, eczema, and psoriasis including contributing factors, triggers, and possible underlying issues. Discover which treatments and ingredients are good for each condition and which to avoid.  This class will give you the assurance to provide treatments or refer, when necessary, with inflammatory skin conditions. 
Includes:
Underlying causes of inflammation                                                                                   Acne pathogenesis, Stages of acne  
Acne treatments, Beneficial Ingredients
Rosacea causes and triggers                                                                                          Rosacea Treatments
Eczema, Psoriasis 
And Much More!!