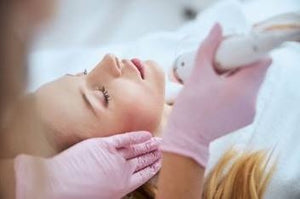 Microcurrent & LED Exposed Signature Class (2 IL CE, 2 COA CE)
These devices don't just stimulate your skin, they stimulate your income as well. The monetary benefit to offering these treatments and home care devices is just one obvious reason to be well versed in them. These popular clinical and home care devices aid in skin rejuvenation by stimulating ATP which is responsible for cellular energy.  Microcurrent is known for its lifting and firming capabilities, as it works with the muscles. LED is known for its collagen building and anti-inflammatory actions. Don't miss out on this stimulating class.
Microcurrent

Technology
Waveforms, energy
Indications and contraindications
Protocols
Video of microcurrent

LED

Phototherapy
Wavelengths
Indications and contraindications
Protocol
Video of LED
1-3 Two Hour Classes for only $79 each!

Save even more when you purchase 4-6 Signature Classes!
*15% Discount use code SC15 at checkout!*

Save even more when you purchase 7-9 Signature Classes!
*20% Discount use code SC20 at checkout!*
Please contact us for CE hours in other states.