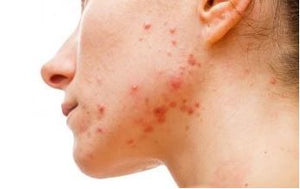 Acne Exposed Signature Class (2 IL CE, 2 COA CE)
Who doesn't have acne issues? It turns out most of us do. Acne effects over 90% of people at some point in their lives. Being proficient at treating acne could build your business and bring in a new type of   clientele. Join us for a deep dive into acne that will leave you feeling eager and confident when treating this challenging condition.
Pathogenesis of acne
Cutibacterium acnes
Grades of acne
Causes of acne
Types of acne including body
Lifestyle triggers
Reliable treatments
Beneficial ingredients
Take away tips for clients
1-3 Two Hour Classes for only $79 each!

Save even more when you purchase 4-6 Signature Classes!
*15% Discount use code SC15 at checkout!*

Save even more when you purchase 7-9 Signature Classes!
*20% Discount use code SC20 at checkout!*
Please contact us for CE hours in other states.