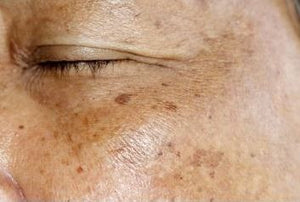 Hyperpigmentation Exposed Signature Class (2 IL CE, 2 COA CE)
There are many obstacles to overcome when treating hyperpigmentation. If you can relate, this is the class for you. Identify the various forms of pigment including melasma, post-inflammatory, and sun-induced. Learn the process of melanin production and various ways to interrupt it. Completing this class will boost you to the next level when treating pigmentation. 
Clinical characteristics
The melanogenesis process
Melasma
Post-inflammatory pigmentation
Sun-Induced pigmentation
Recognizing pigmented Lesions
Treatment options
Home care recommendations
1-3 Two Hour Classes for only $79 each!

Save even more when you purchase 4-6 Signature Classes!
*15% Discount use code SC15 at checkout!*

Save even more when you purchase 7-9 Signature Classes!
*20% Discount use code SC20 at checkout!*
Please contact us for CE hours in other states.